Back To All Properties
1090 MANHATTAN AVENUE
Greenpoint, Brooklyn, NY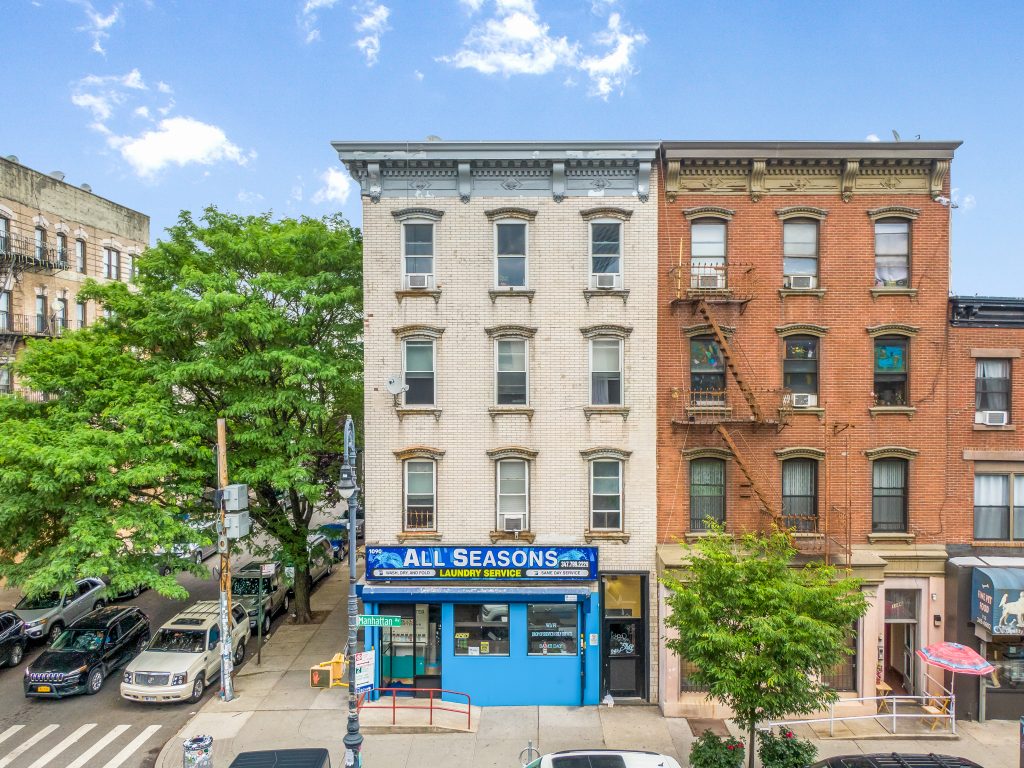 Property Description
Investment Property Realty Group (IPRG) has been exclusively retained to sell 1090 Manhattan Avenue. The subject property is located on the corner of Manhattan Avenue and Dupont Street in Greenpoint, Brooklyn.
The property offers 6 apartments and 1 store. The residential units are rent stabilized and the commercial space is free market. The property is built 25 ft x 65 ft, offering approximately 5,375 square feet. 1090 Manhattan Avenue sits on a 25 ft x 65 ft lot.
The property is located within walking distance to the G subway line and East River Ferry.
Block & Lot:

02496-0008

Neighborhood:

Greenpoint

Cross Streets:

Corner of Manhattan Ave & Dupont St

Building Dimensions:

25 ft x 65 ft

Lot Dimensions:

25 ft x 65 ft

Units:

7

Total Approx. SF:

5,375

Zoning:

R7A, C2-4

FAR:

3.45

Tax Class:

2B