Back To All Properties
1295 MYRTLE AVENUE
Bushwick, Brooklyn, NY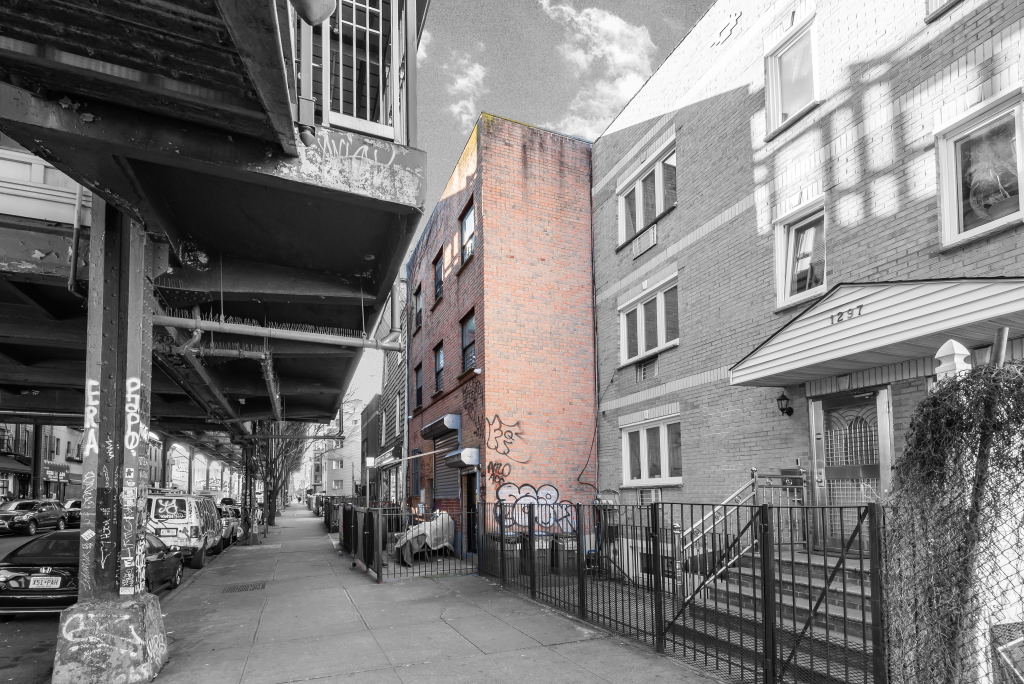 Property Description
Investment Property Realty Group (IPRG) has been exclusively retained to sell 1295 Myrtle Avenue located between Cedar St & Hart St in Bushwick, Brooklyn. The property offers 2 apartments & 1 store. The property is built 25 ft x 30.24 ft, offering approximately 3,024 square feet. The lot is built 25 ft x 39.5 ft.
The property can be delivered vacant.
The property is located within walking distance to the M subway line. It is near all the amenities of new bars, restaurants, cafes and artisan shops that Bushwick has to offer.
Block & Lot:

03228-0032

Neighborhood:

Bushwick

Cross Streets:

Cedar & Hart St

Building Dimensions:

25 ft x 30.24 ft

Lot Dimensions:

25 ft x 39.5 ft

Units:

3

Total Approx. SF:

3,024

Zoning:

R6, C2-3

FAR:

2.43

Tax Class:

1