Back To All Properties
2082-2084 VALENTINE AVENUE
Fordham, Bronx, New York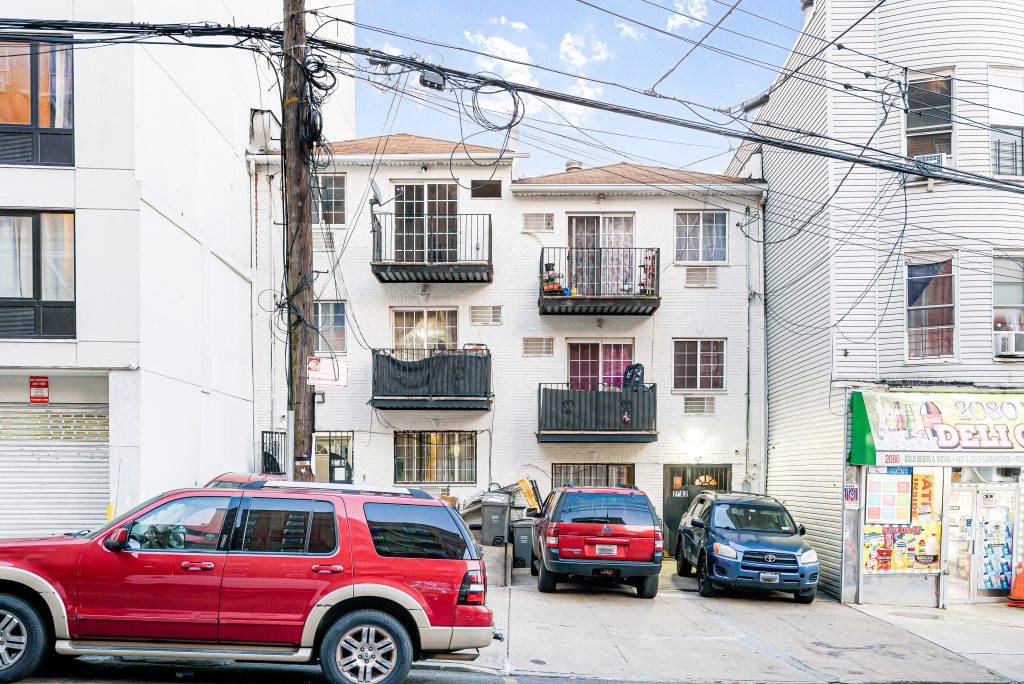 Property Description
Investment Property Realty Group (IPRG) has been exclusively retained to sell 2082-2084 Valentine Avenue. The subject properties offer two contiguous three-story buildings that are located in the Fordham section of the Bronx.
The two buildings are each made up of three (3) apartments broken down as two 3-bedrooms and one 2-bedrooms. The properties currently have a 421-A tax abatement expiring in 2024 which will make each apartment fully free market.
Built in 2007, the contiguous buildings are approx. 3,093 square feet each providing a total of 6,186 square feet. The buildings sit on a 3,376 square foot lot that has four (4) parking spaces.
The property is located within walking distance of the B, D & 4 subway lines.
Block & Lot:

03144-0002 & 0003

Neighborhood:

Fordham

Cross Streets:

E 180th St & E 181st St

Building Dimensions:

18 ft x 52 ft (Each)

Lot Dimensions:

18.75 ft x 92.75 ft

Units:

6

Total Approx. SF:

6,186

Zoning:

R7-1

FAR:

3.44

Tax Class:

1