Back To All Properties
4807 CHURCH AVENUE
East Flatbush, Brooklyn, NY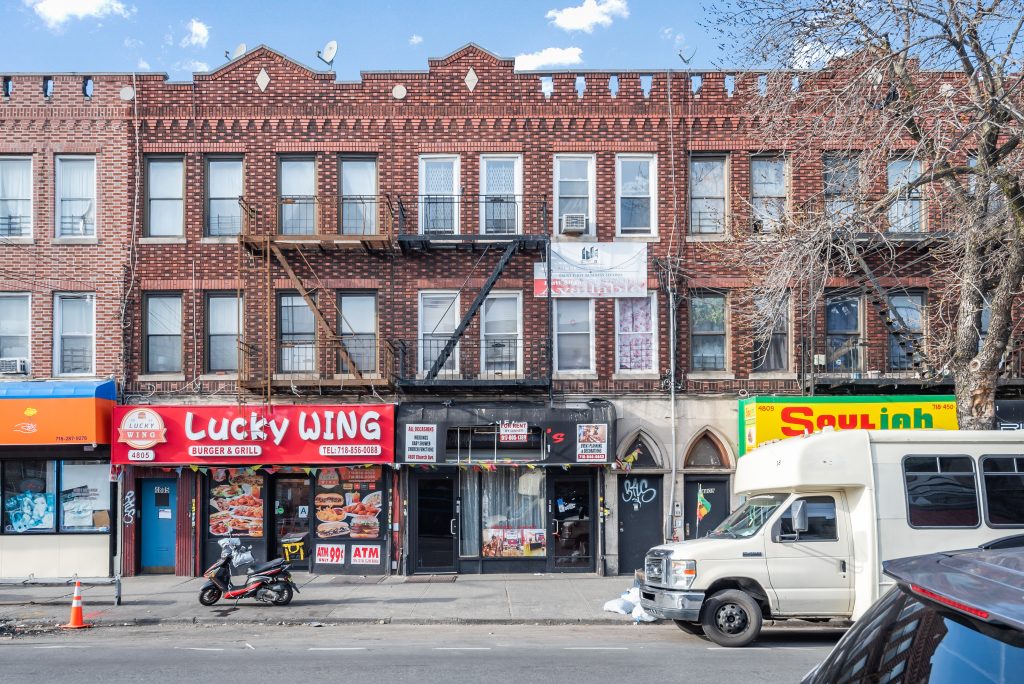 Property Description
Investment Property Realty Group (IPRG) has been exclusively retained to sell 4807 Church Avenue. The subject property is a free-market mixed-use asset located between East 48th & East 49th Street in East Flatbush, Brooklyn.
The property offers 4 apartments & 1 store. The property is built 19.33 ft x 80 ft, offering approximately 3,990 square feet. 4807 Church Avenue sits on a 19.33 ft x 90 ft lot.
The property is located on the busy Church Ave retail corridor and just a short ride to the "2, 5 & L" subway lines. All residential tenants are currently MTM, allowing for immediate value-add upside. The commercial unit will be delivered vacant offering end-user potential.
Block & Lot:

04674-0042

Neighborhood:

East Flatbush

Cross Streets:

E 48th & E 49th

Building Dimensions:

19.33 ft x 80 ft

Lot Dimensions:

19.33 ft x 90 ft

Units:

5

Total Approx. SF:

3,990

Zoning:

R5, C1-2

FAR:

1.25

Tax Class:

2A