Back To All Properties
551 SOUTHERN BOULEVARD
Longwood, Bronx, NY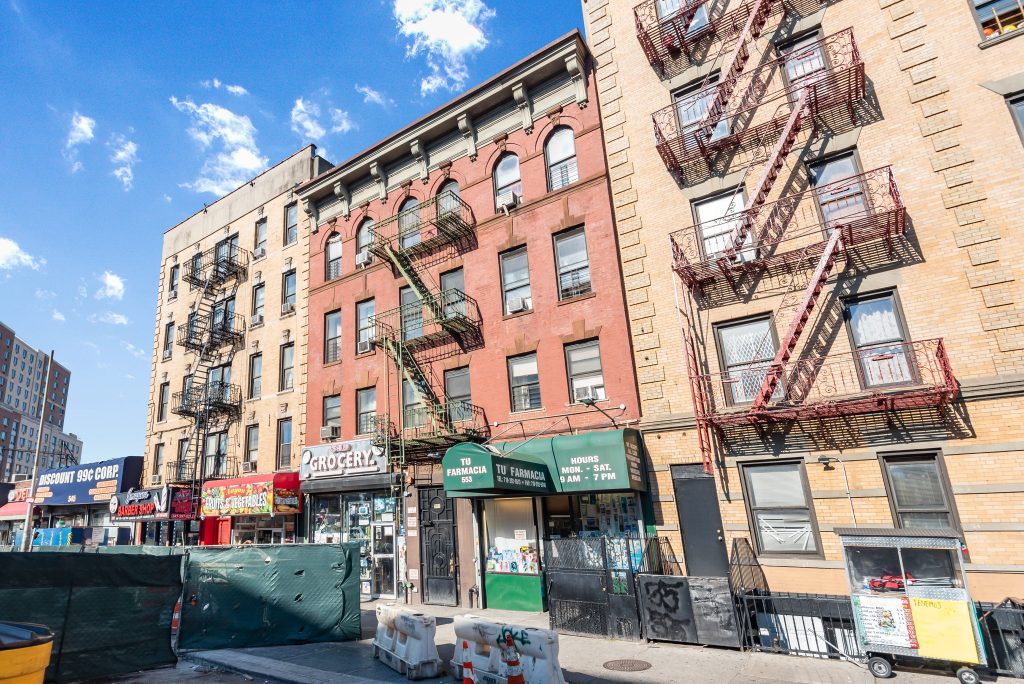 Property Description
Investment Property Realty Group (IPRG) has been exclusively retained to sell 551 Southern Boulevard located between Prospect Avenue & Avenue St. John in Longwood. The property offers 10 Apartments and 2 Stores. The property is built 37.5 ft x 86 ft, offering approximately 9,972 square feet. The lot is built 37.5 ft x 105 ft.
There are two J51 Tax Abatements. One expires in 2041, the other in 2024.
The property is located within walking distance to the 2, 5, & 6 subway lines. It is also near an array of strong retail along Southern Boulevard. It is near all the amenities of new bars, restaurants, cafes and artisan shops that Longwood has to offer.
Block & Lot:

02683-0051

Neighborhood:

Longwood

Cross Streets:

Prospect Avenue & Avenue St John

Building Dimensions:

37.5 ft x 86 ft

Lot Dimensions:

37.5 ft x 105 ft

Units:

12

Total Approx. SF:

9,972

Zoning:

R7-1, C1-4

FAR:

3.44

Tax Class:

2