Back To All Properties
GRAHAM ON THE PARK AT 540 GRAHAM AVENUE
Greenpoint, Brooklyn, NY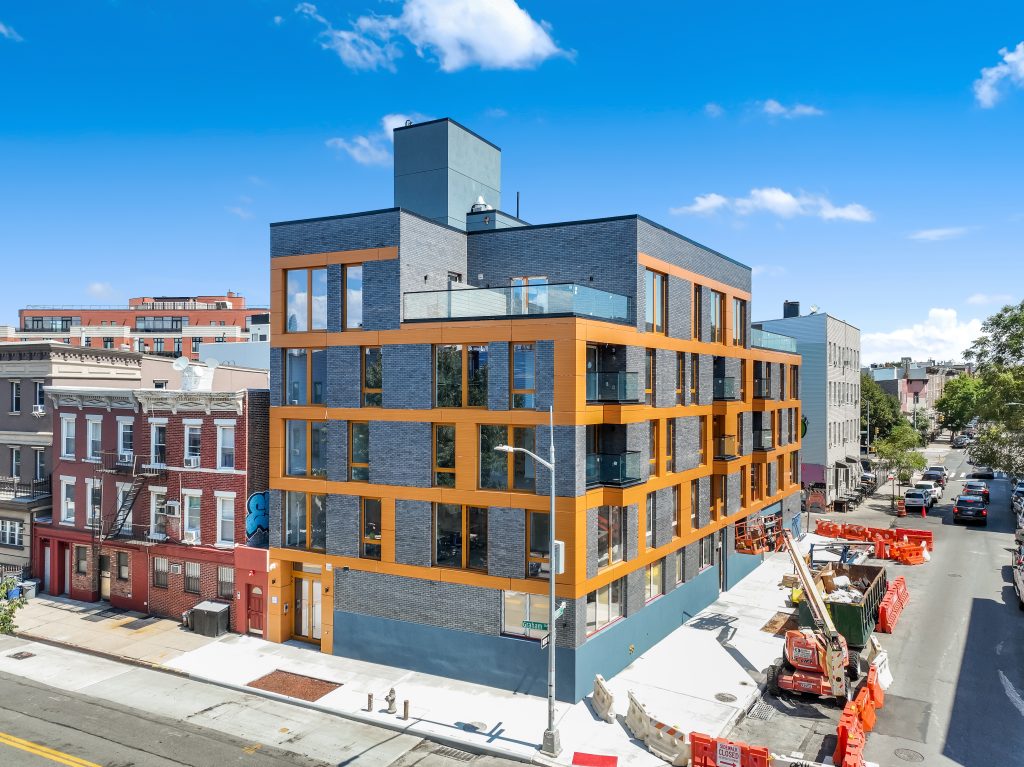 Property Description
Investment Property Realty Group ("IPRG") has been retained on an exclusive basis to facilitate the sale of 540 Graham Avenue (the "Property"), a five-story multifamily building totaling 25 apartments in the Greenpoint sub-market of Brooklyn, New York. Comprised of 3 studios, 9 one-bedroom units and 13 two-bedroom units, the Property sits on the corner of Engert Avenue and Graham Avenue, only two blocks from McCarren Park.
Built in 2023, the Property is currently in its first year of a 35- year 421a tax abatement. An incoming investor will be able to benefit from the significant tax savings, while also benefiting from the increasing rental market.
540 Graham Avenue was built with oversized units and a plethora of space for amenities. Amenities include a fitness center and a finished rooftop terrace.
The Property is located at the epicenter of Williamsburg, one of the most desirable neighborhoods in New York City. Williamsburg offers residents green space and waterfront walkways alongside popular and cutting-edge dining, centralized shopping along Bedford Avenue and 6th Street, and world class nightlife. 540 Graham Avenue also offers access to public transit via the L at the Bedford Avenue Subway Station and the G at the Nassau Avenue Subway Station, each a 10-minute walk from the property.
Block & Lot:

02701-0001

Neighborhood:

Greenpoint

Cross Streets:

Corner of Engert & Graham Ave

Building Dimensions:

42.6 ft x 101.3 ft

Lot Dimensions:

42.7 ft x 101.4 ft

Units:

25

Total Approx. SF:

23,910

Zoning:

R6B

FAR:

2.0

Tax Class:

4